Backnumber



Changes to the format and dates of the 54th Japanese Academy of Budo Conference

---

We are sure that all Academy members have been very busy among the various rules and regulations that have been implemented due to the outbreak of COVID-19.

During the board of directors meeting held on March 27 and the extraordinary board of directors meeting held in writing with April 5 as the reply due date, we carefully considered how to hold the 54th Japanese Academy of Budo Conference.

In view of the current situation in which the COVID-19 outbreak is not yet under control, and because of the schedule of other related conferences, it has been decided that the 54th conference will be held online and hosted by the Academy headquarters, as was the case last year. Conference details are as follows:

Schedule
- Conference period: Monday September 6 to Sunday September 12 (Special conference website period)
- Q&A days: Friday September 10 and Saturday October 11

Format
- General presentations will be on-demand, in the same manner as last year.
- Events planned by the Academy headquarters will be conducted either by live streaming or on-demand.

Details regarding applications for general research presentations, as well as board and general meetings, will be announced at a later date.

Thank you for your continued support of the Japanese Academy of Budo

54th Annual Conference, Japanese Academy of Budo

Dates: Mon. 6th September - Wed. 8th September, 2021
       6th Board of Directors, Board of Trustees
       7th Conference - day 1
       8th Conference - day 2

Venue:Fukuoka University
8-19-1, Nanakuma, Jonan-ku,Fukuoka-shi,Fukuoka
814-0180

Presently, the conference is scheduled for face-to-face meeting.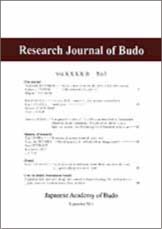 Publication of this journal is supported by the Nippon Budokan Foundation.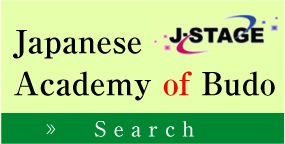 J-STAGE Site (Full-text Search in Research Journal of Budo)